You're Here Because You Need a Problem Solved
Since 2008, KPC has been at the forefront of creative, customized services that meet the unique needs of Federal agencies. Each new project provides an exciting challenge for our passionate team of experts. No matter your needs, whether you're in need of staffing support, professional and IT services, tailored trainings, or unique curriculum development, we're here to help you succeed.
We Provide Innovative Solutions!
Our dedicated team of out-of-the-box thinkers and creative professionals take a customized approach to problem-solving. We develop innovative solutions based on your unique circumstances that make the most of our team's talent, tools, and time. Rooted in specialized knowledge and years of addressing the diverse needs of our partners, KPC will make your vision a reality.
We employ trainers, coaches, instructional designers, and leaders at the top of their fields, dedicated to helping others. They are the people you served with in the military, the brightest students from your college, retired innovators, longtime facilitators, coaches, and training whizzes.
KPC provides worry-free services, so you can focus on your mission.

Ranked #965 on the Inc. 5000 "Fastest-Growing Private Companies" list

Ranked #18 on the "Top Education Companies" Inc. 5000 "Fastest-Growing Private Companies" list

"Florida Company to Watch" by GrowFL

Ranked #145 on the Entrepreneur 360™ list

Awarded the "Enterprising Woman" of the Year Award

Patrick Air Force Base – Letter of Appreciation, Team of the Quarter Member

United States Department of Agriculture (USDA) – List of Awards
 Administrator's Award for Customer Service

 Spot Award for Catfish Call Project

Certification of Appreciation for Exceptional Customer Service and Logistical Coordination of the Food Safety & Inspection Service (FSIS) Allergen Public Meeting

Certificate of Merit for Excellence in Customer Service and Mission Result for Virtual Reality and Inspection Program Personnel (IPP) Help Button
Our Core Team
Our team of high-performing professionals is located throughout the United States, with our headquarters in Melbourne, FL, video production studio in Miami Beach, FL, and a satellite office in Washington D.C.

We're invested in bolstering the achievement of our partners. Reach out and discover how we can innovate your operations with flexible staffing solutions, professional services, training sessions, and education that supports a culture of mission success.
Always Ready for Change
Whatever curveball is thrown at our team, we always find a way to knock it out of the park.
Contagious Passion
We are passionate people whose energy is contagious.
MacGyver Style
Unafraid to exit our comfort zone and tackle the unknown, we rarely fear making a mistake. Instead, we forge ahead, seeing every new challenge as an opportunity to learn.
Playmaker Focused on Leveling Up
We are a group of "Difference Makers" who are never complacent and always focused on striving for continuous improvement.
Pro's Pro
Everyone operates at their highest standards to be the very best there is.
See It Through
We always pledge to finish what we start, no matter what it takes.
Unequivocal Excellence in Client Service
We provide white-glove service that goes above and beyond, bringing clients back time and time again.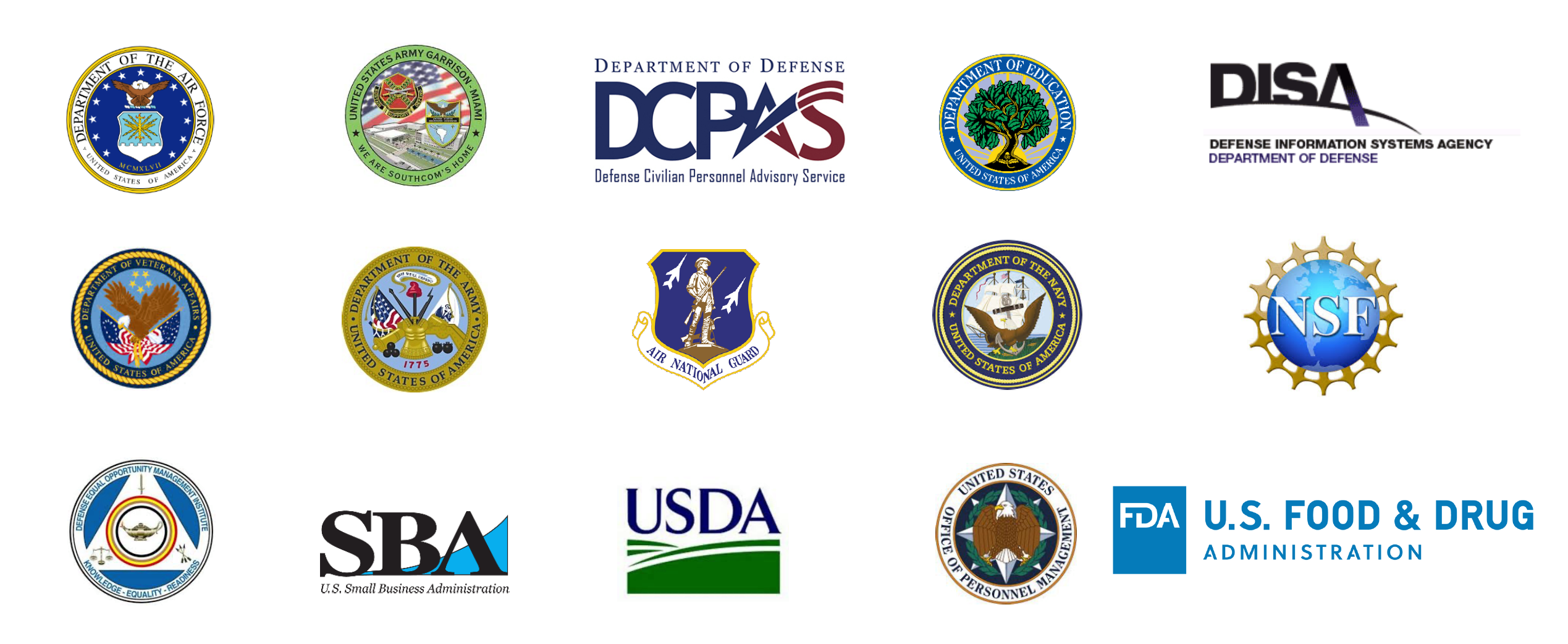 KPC is committed to maintaining its reputation as an award winning and leading provider of professional services by making our clients and our teams lives easier.  This is accomplished through continually improving our services and internal processes and fulfilling our Quality Objectives as defined in our Quality System known as the KPC Ways.